A gentle embrace for final felling
As the average stem size grows, the Logset TH75 harvester head is your choice. The model is designed for a larger young growing forest and for final felling. The TH75 is a complete solution for heavy trunks. The harvester head frame is longer and more sturdy than the TH65 harvester head. The sturdy frame structure of the harvester head lasts from father to son.
Delimbing knives keep even large trees tenderly embraced throughout felling and feeding. Robust delimbing knives are optimized for average stem size. The fixed rear knife increases the delimbing quality.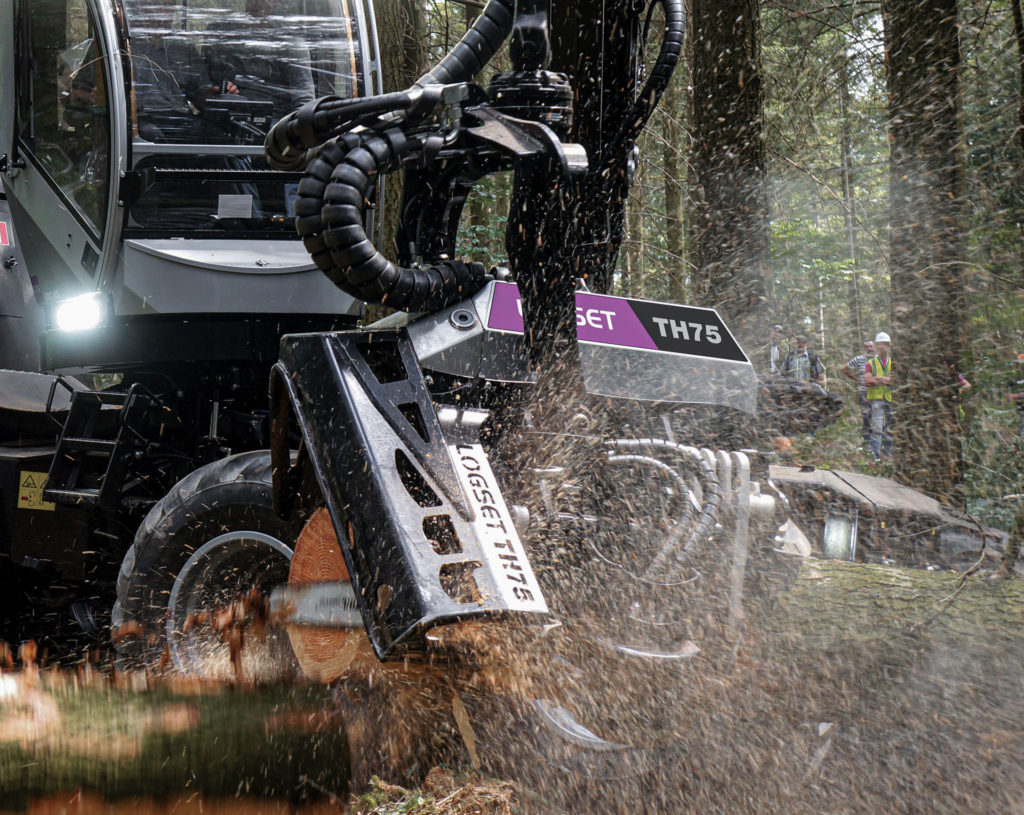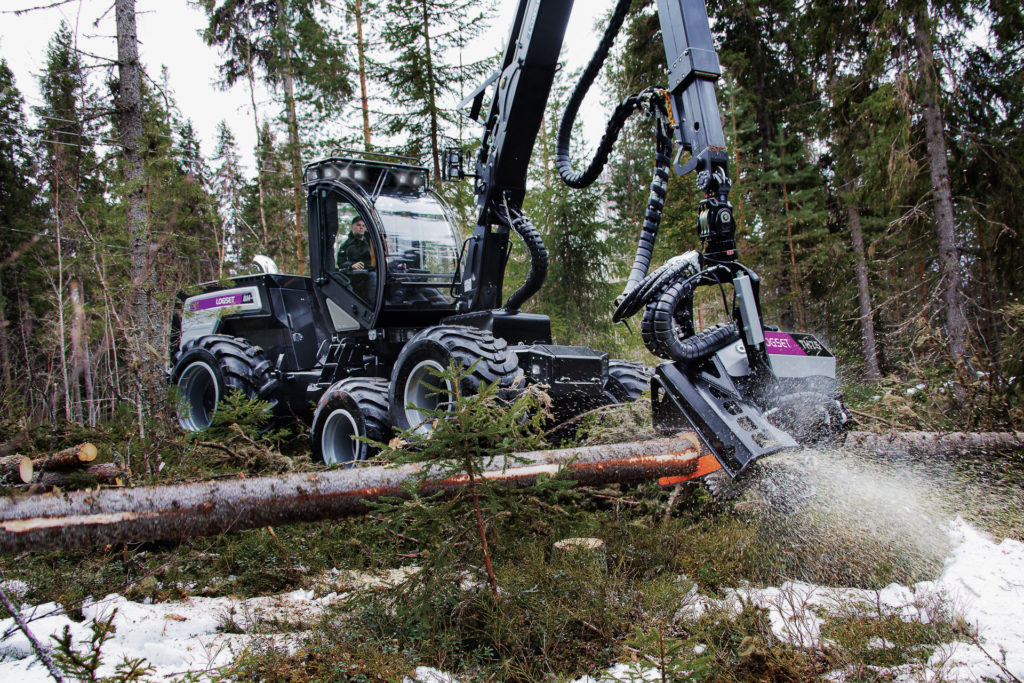 The wear resistance of TH75 harvester head delimbing knives steel is in a class of its own. The minimum stem-to-frame contact reduces friction, ensuring low fuel consumption and a long lifetime for the components.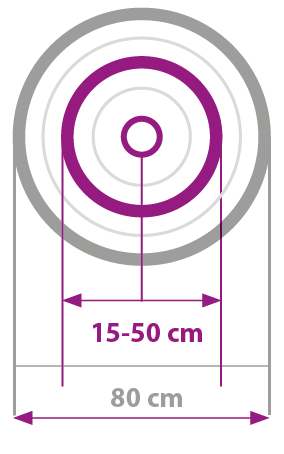 Optimal Delimbing diameter
15-50 cm
Maximum felling-/cutting diameter
80 cm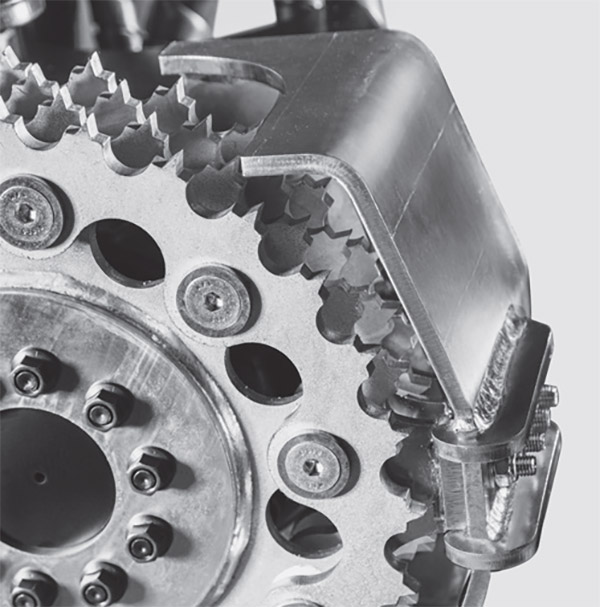 The feeding wheel safety guard is as a standard equipment to protect the harvester head from rocky ground, for example when lowered down. The feeding roller model is optional.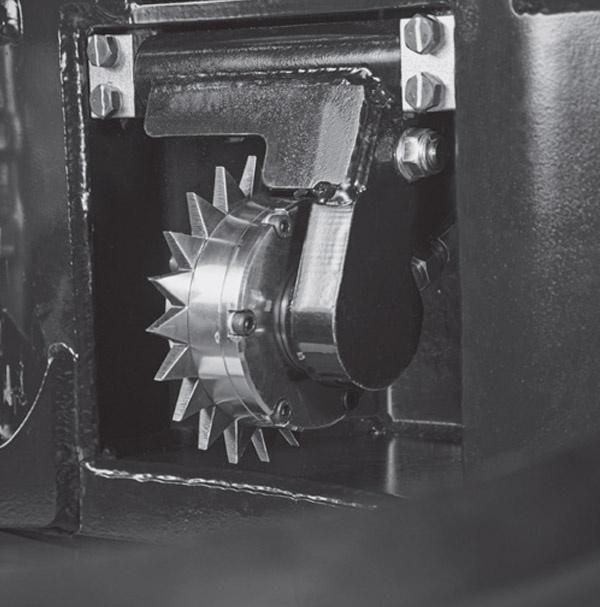 The length measuring device is firmly attached to the harvester head frame. Choose the measuring wheel model that suits your needs.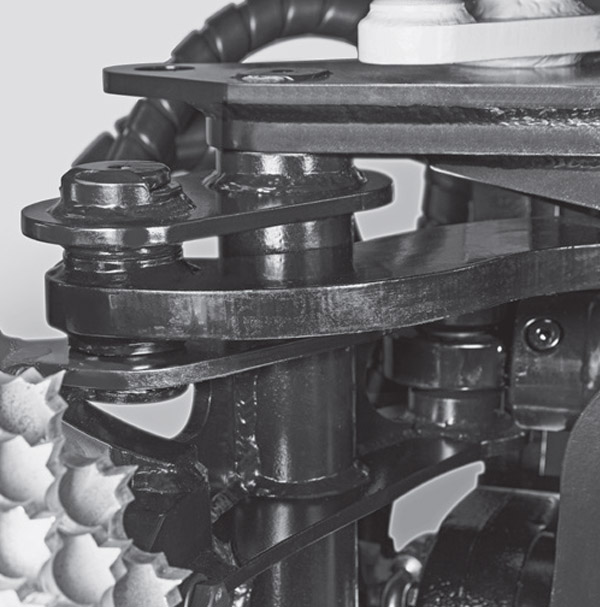 The reaction rods in the feeder arms centres the woods inside the harvester head and ensures that the stem remains at the bottom of the harvester head even during a possible feeding reversal step.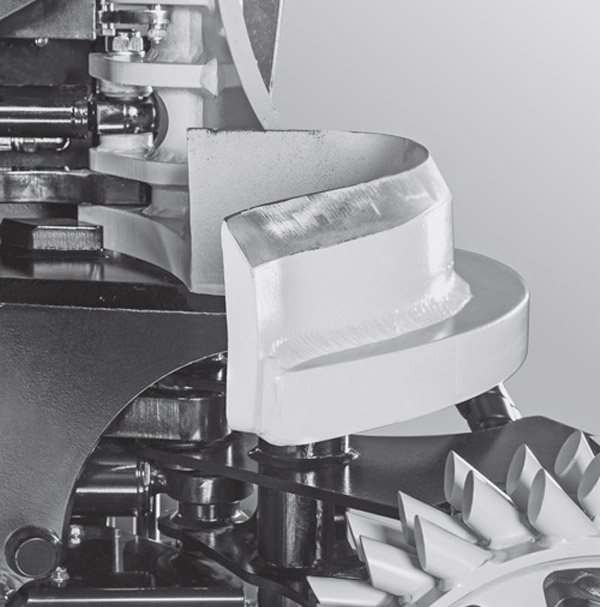 Robust delimbing knives are optimized for average stem size and them are lightly delimbing large, branched conifers for example.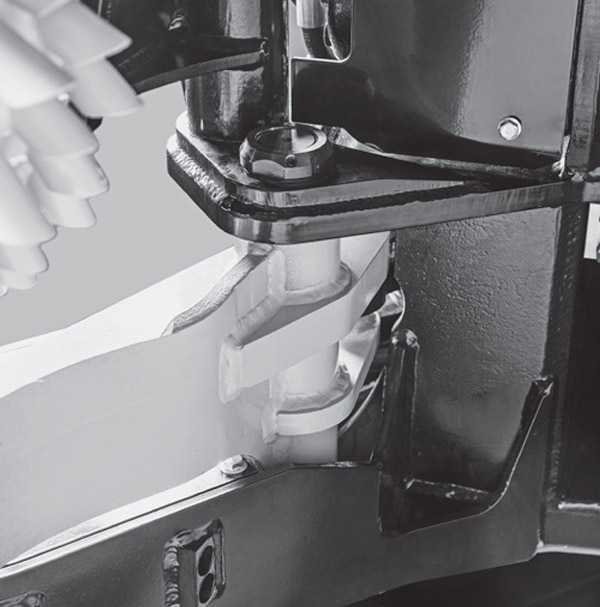 rear delimbing knives pin
The sturdy housing structure connects both the fastening pins for the rear and front delimbing knives. The service life of the pins is long. The locking nut on the pin keeps the whole package together.