SAFE 20-TON FORWARDER FOR TOUGH CONDITIONS
The Logset 12F GT is the biggest forwarder in the Logset range. This machine carries the highest possible timber volume. Thanks to the powerful 291 hp engine and the amplified tractive force of 262 kN, the Logset 12F GT power is very impressive. The forwarder has improved new technology and lots of user-friendly features. The new patented deceleration assistant and protection system (DeX) allows outstanding performances in the most challenging terrain.
The DeX is an intelligent engine brake assistant that controls the forwarder in situations requiring higher engine braking moment, for example when driving downhill in steep conditions. The DeX does not only improve the safety and comfort of the driver, but also protects the engine from and overspeed moment. This increases the lifetime of the engine and transmission components.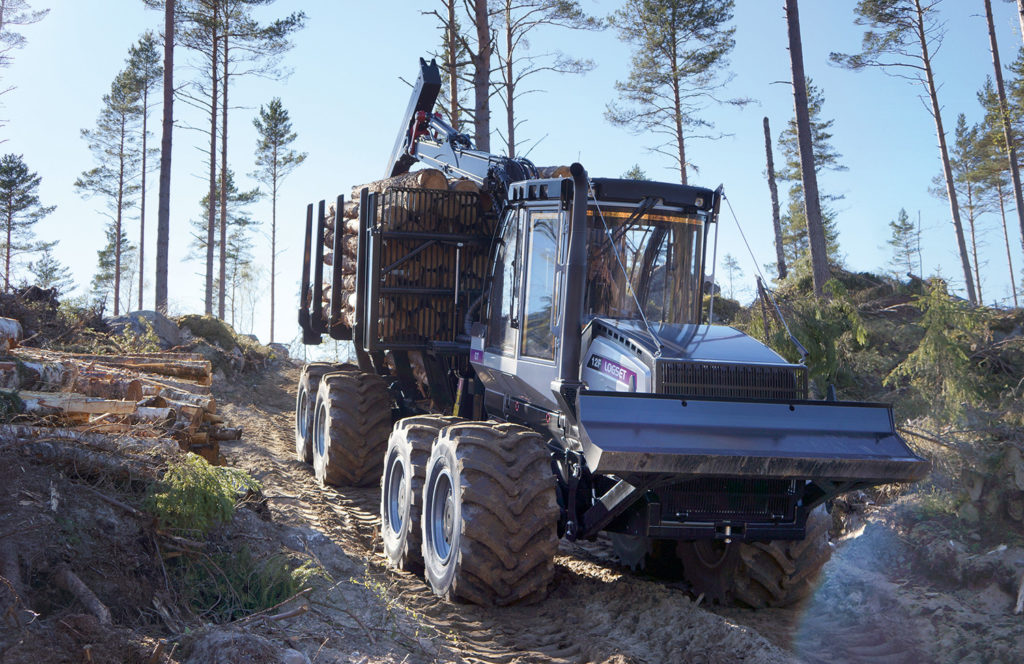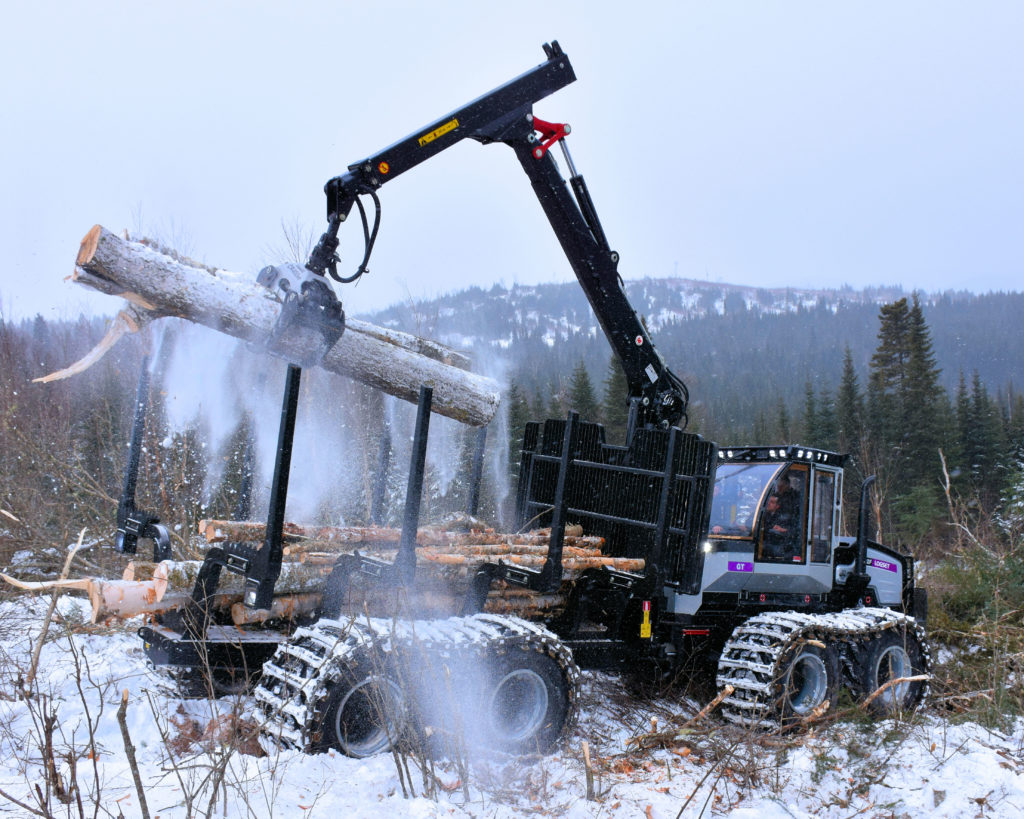 The strong, adjustable, and durable load bay carries more wood than ever.
The Logset 12F GT can be loaded with a solid 30 m³ of logs.
tractive effort for rough conditions
The Logset 12F GT has an outstanding tractive effort of 262 kN. The forwarder performs even in the most difficult terrains. It is powerful, accurate, and reliable.
With the help of the 28.5″ tires, the forwarder carries even the heaviest loads.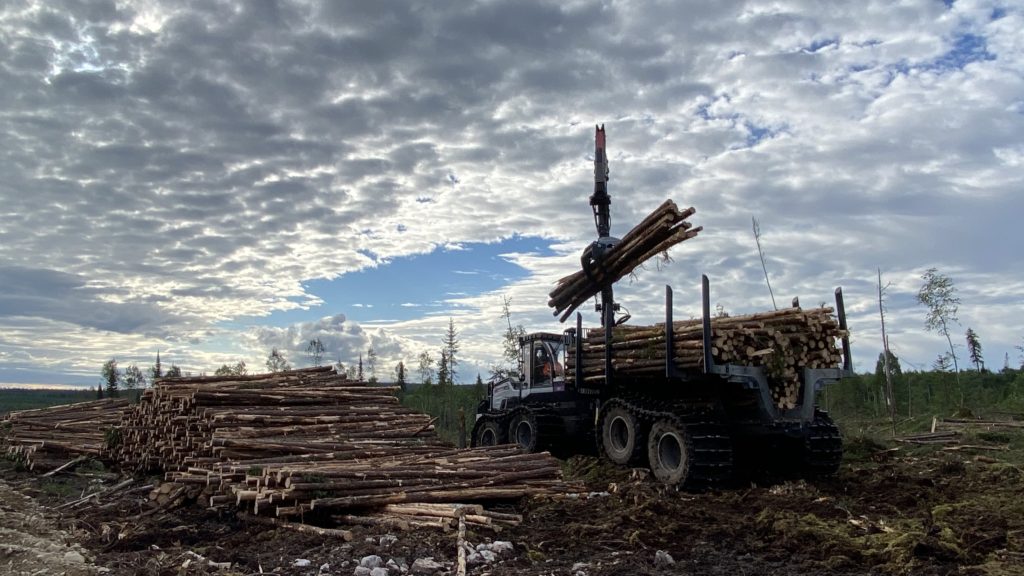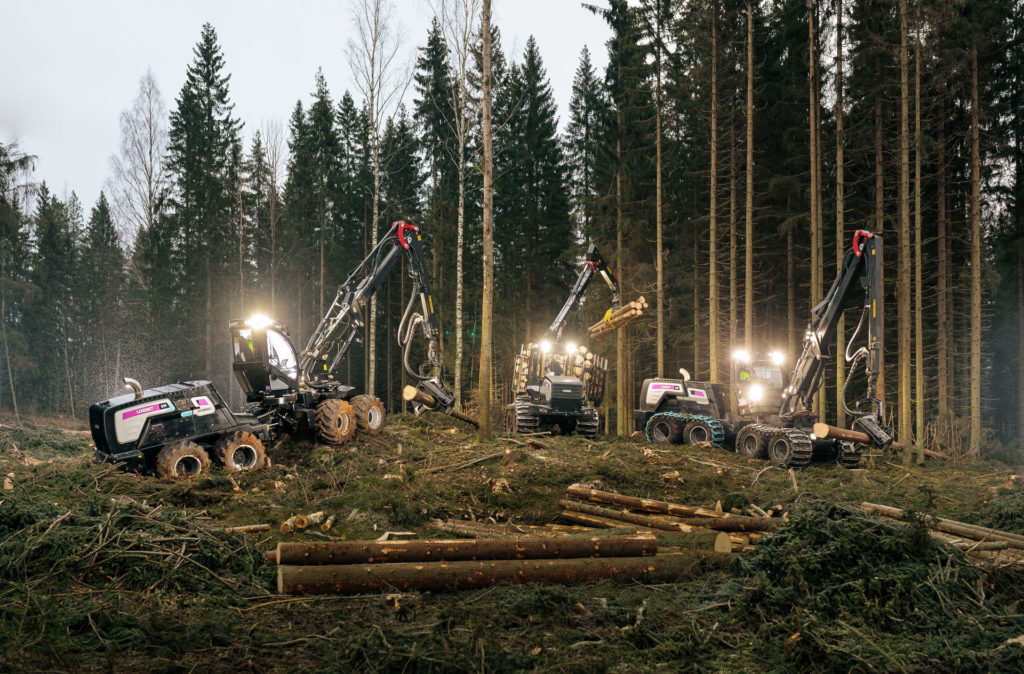 TOTAL OPERATION AND CONTROL SYSTEM 2 (TOC 2)
The forwarder is equipped with the user friendly Logset  TOC 2 machine control system. Thanks to the control system, the operator saves a great deal of fuel and the driving experience is soft and smooth. The crane control is also fast and accurate. If the machine has several operators, they can save their personalized settings for the crane.