LIGHTWEIGHT AND NARROW, DESIGNED FOR THINNING OPERATIONS
The Logset TH45 is built to achieve optimum results in thinning operations. The compact and lightweight head enables smooth and quick operation even in dense forests.
The head is designed for processing small to medium-sized trees.
TH45 is equipped with two hydraulic feeding wheels and a support wheel to reduce friction and improve feeding. The hydraulics has been optimized to work also with smaller harvesters.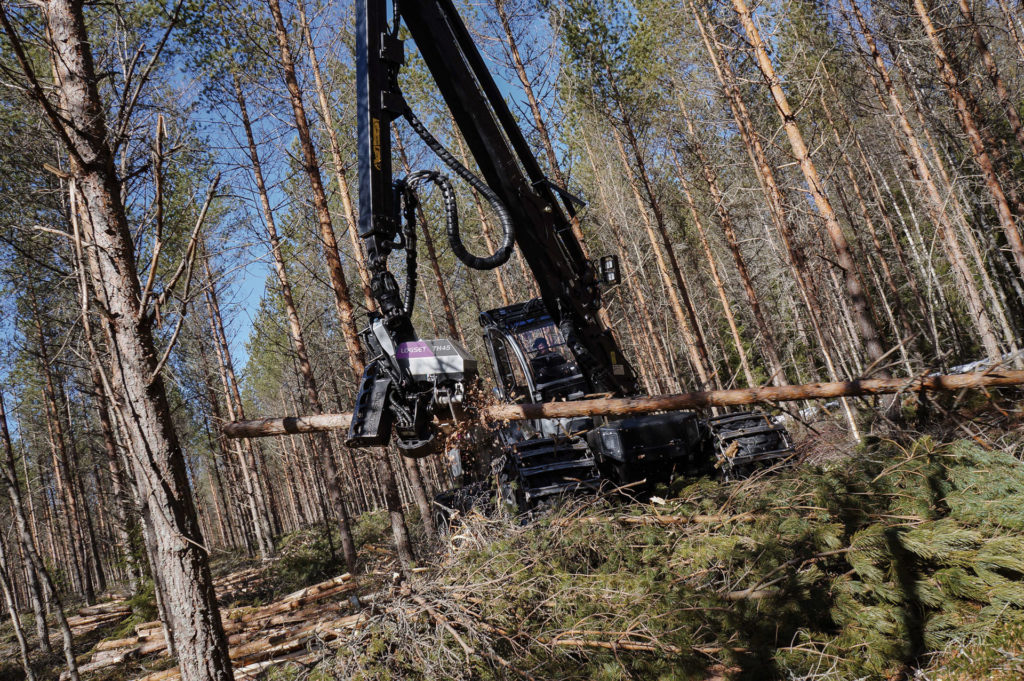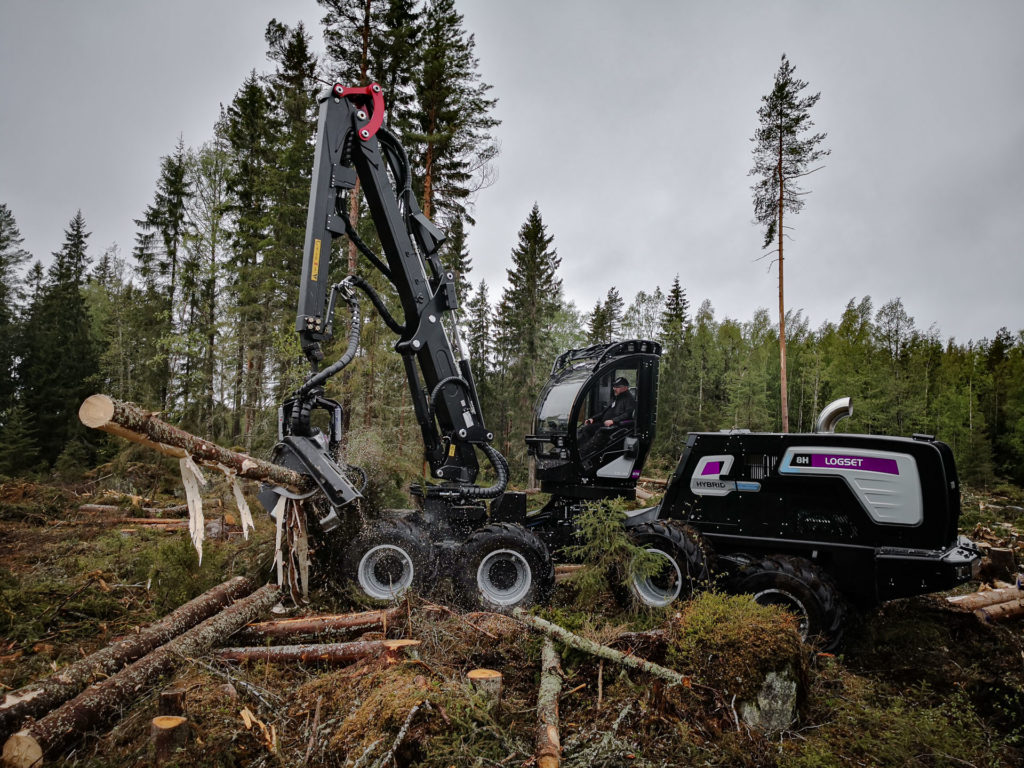 Presice measuring & Sturdy construction
The measuring wheel is controlled with a hydraulic cylinder, which is adjustable for ideal pressure in all conditions.
The blades, wheels and body are made with maximum durability in mind. The hose routing is well organized and well protected.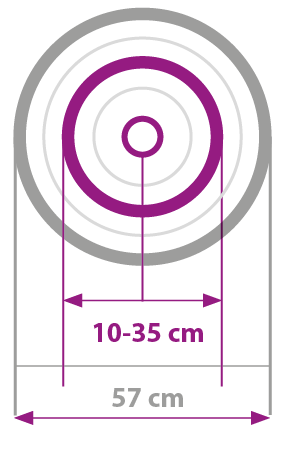 Optimal Delimbing diameter
10-35 cm
Maximum felling-/cutting diameter
57 cm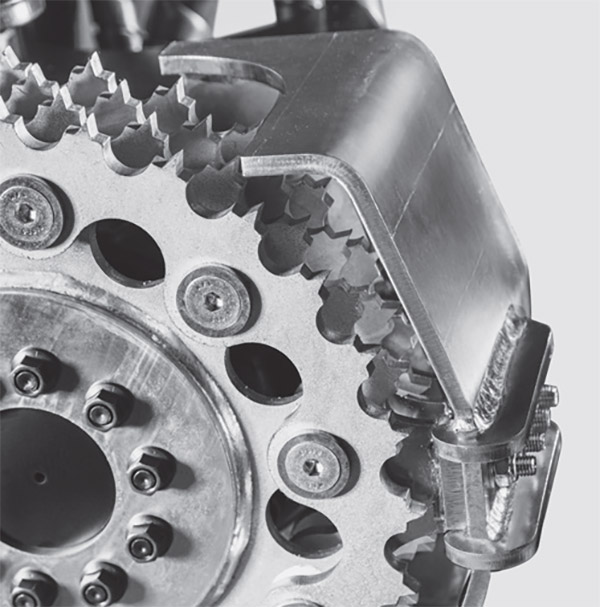 The feeding wheel safety guard is as a standard equipment to protect the harvester head from rocky ground, for example when lowered down. The feeding roller model is optional.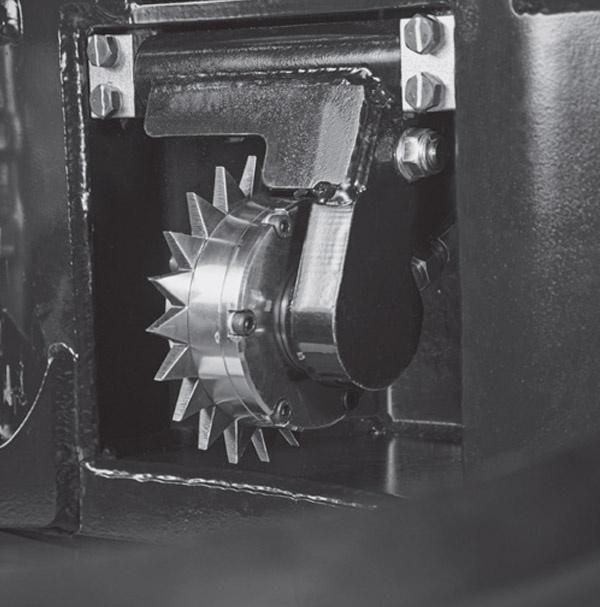 The length measuring device is firmly attached to the harvester head frame. Choose the measuring wheel model that suits your needs.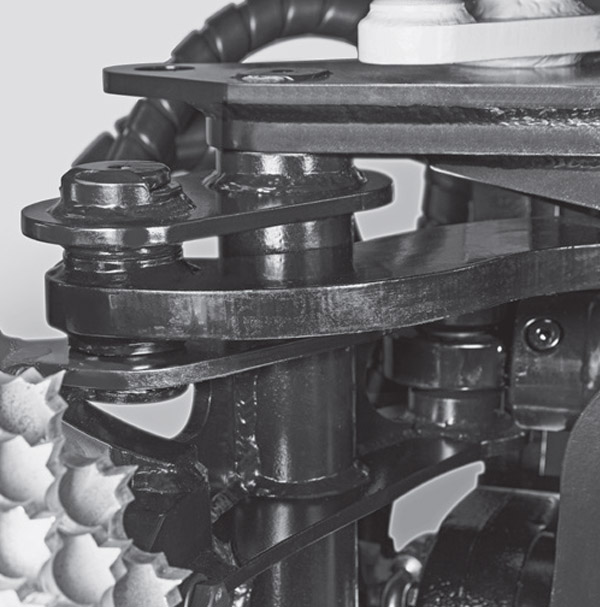 The reaction rods in the feeder arms centres the woods inside the harvester head and ensures that the stem remains at the bottom of the harvester head even during a possible feeding reversal step.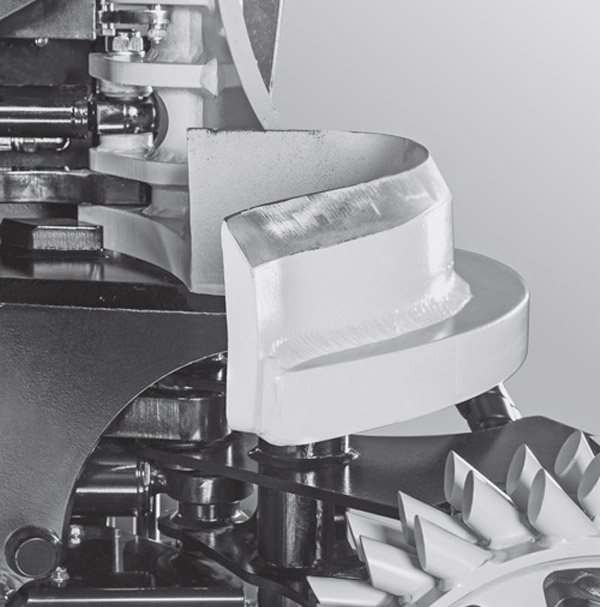 Robust delimbing knives are optimized for average stem size and them are lightly delimbing large, branched conifers for example.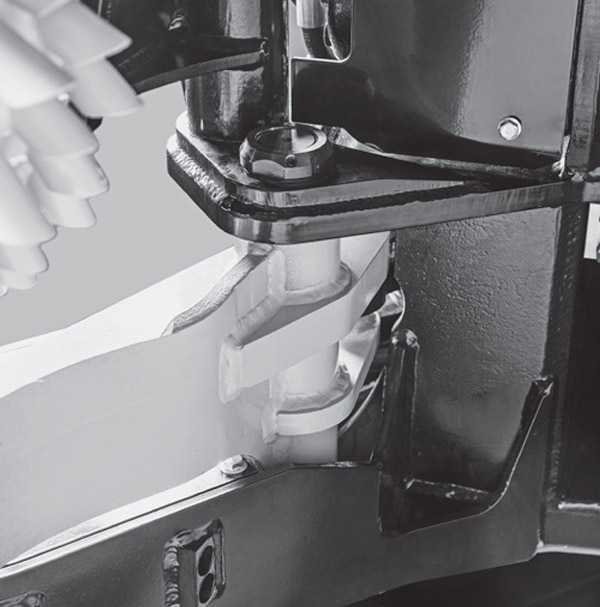 rear delimbing knives pin
The sturdy housing structure connects both the fastening pins for the rear and front delimbing knives. The service life of the pins is long. The locking nut on the pin keeps the whole package together.