YOUR PRODUCTIVITY
AT The NEXT LEVEL.
The Logset 8H GTE Hybrid is a powerful medium-sized harvester that doesn't slow down under pressure. The machine´s diesel engine runs at a constant pace, while the hybrid system provides up to 104 kW (142 hp) of additional power required in a typical felling and processing cycle. This allows the hybrid harvester to easily perform several tasks at the same time, while keeping the engine load constant.

HYBRID TECHNOLOGY IN FOREST MACHINES?
The diesel engine runs at a static ~1500 rpm. The electric motor handles the peaks in power. No need for constant rpm changes. You get more power, lower fuel consumption, lower CO2 emissions and less noise. Less stress, for the machine and the pilot.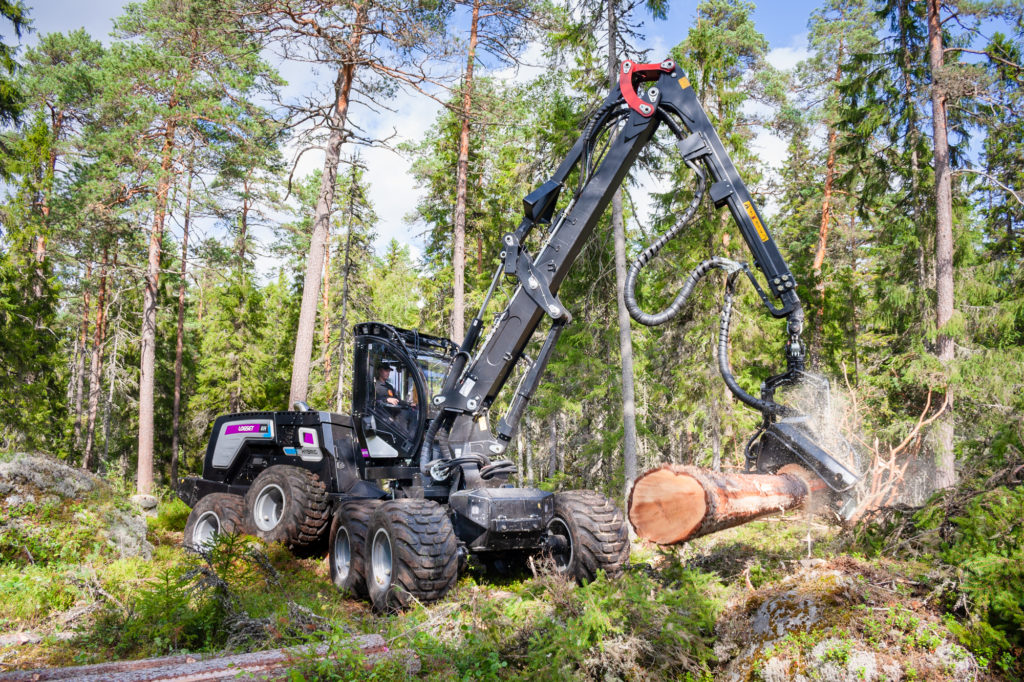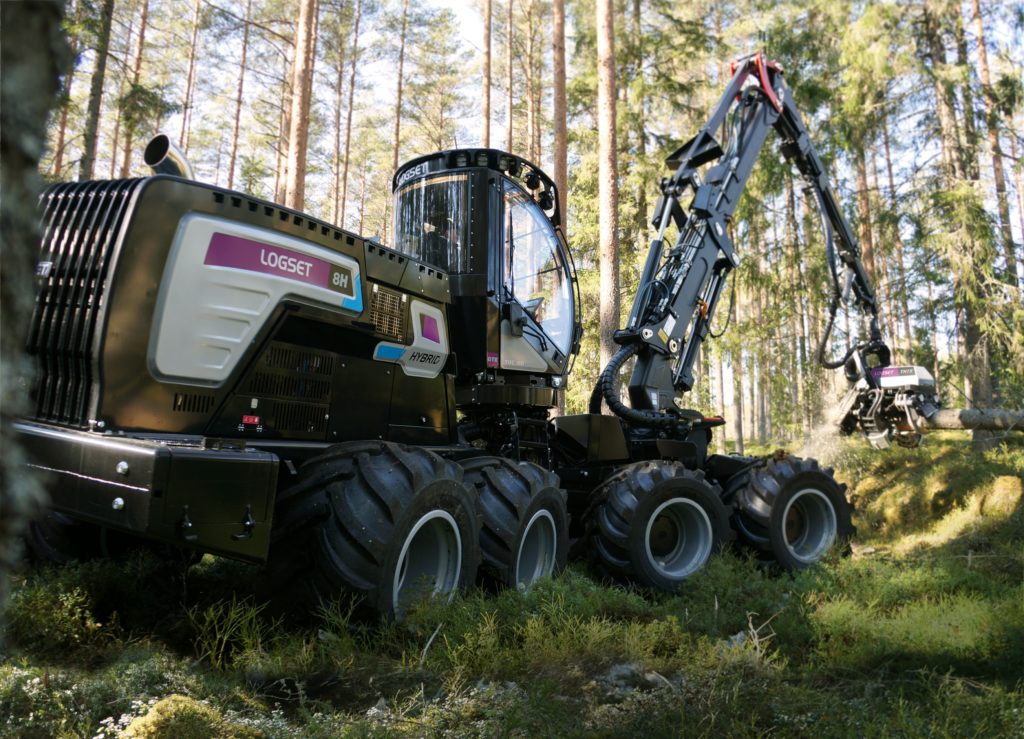 HIGH POWER, LOW CONSUMPTION
ACGO Power 7.4 liter diesel engine gives plenty of power together with the 104 kW electric motor. Our philosophy is to have lots of power in stock, but to use it wisely. Logset machines are the most fuel-efficient forest machines on the market. With Logset, you get the most out of every fuel liter you use. And more importantly, you always have power for all tasks when needed.
EVERYTHING FOR USER EXPERIENCE
Your machine is as good as it feels. Our cabin has good reputation with great visibility, lots of space and low noise levels. Controls can be configured to suit every driver's needs. TOC MD2 keeps you on track with all necessary information.
Good balance, great flotation, enough power for multiple simultaneous tasks. All simple, basic things for the pilot to succeed all day long. And we know, the day can be really long!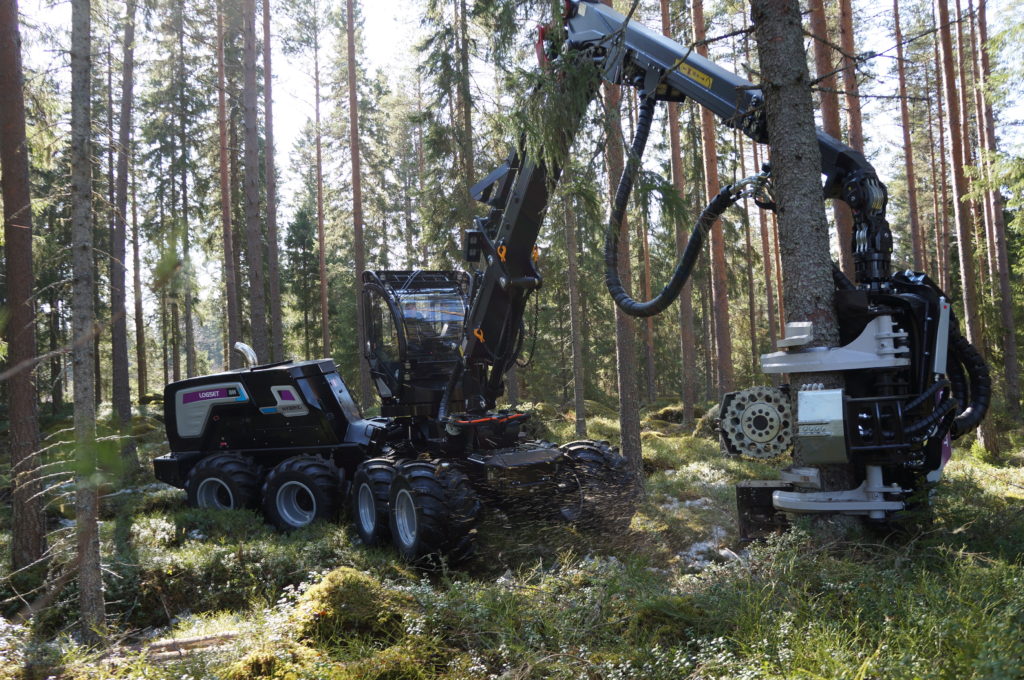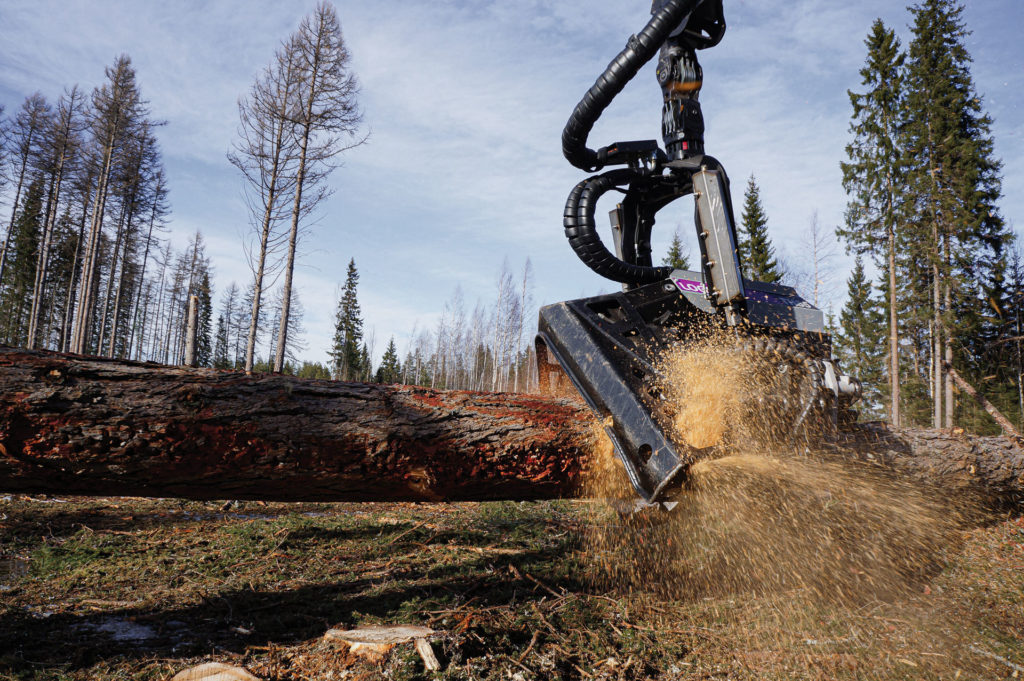 Logset forest harvesters are a phenomenal example of modern technology. Heavy-duty steel combined with 150 000 – 200 000 rows of code plus the latest electrical and hydraulic innovations. Everything is made for maximum production with reasonable amount of driver effort. All in a robust steel shell that is built to last and produce.