MEDIUM-SIZED FUEL
SAVING HARVESTER
The 6HP GTE is a medium-sized harvester that can be described as stable and fuel saving. It is a fast, agile, and strong machine designed for smaller thinning operations and medium-sized clear-fells. In such conditions it has the optimal productivity and the best economy.
EIGTH WHEELS FOR BETTER PERFORMANCE
The 6HP GTE is a stable machine, which brings the operator comfort to a new level. The eight wheels provide the machine an outstanding performance on all terrains: excellent tractive power and stability in steep slopes and flotation for soft ground conditions. In short: when you mount tracks all round you can work where you couldn't go before.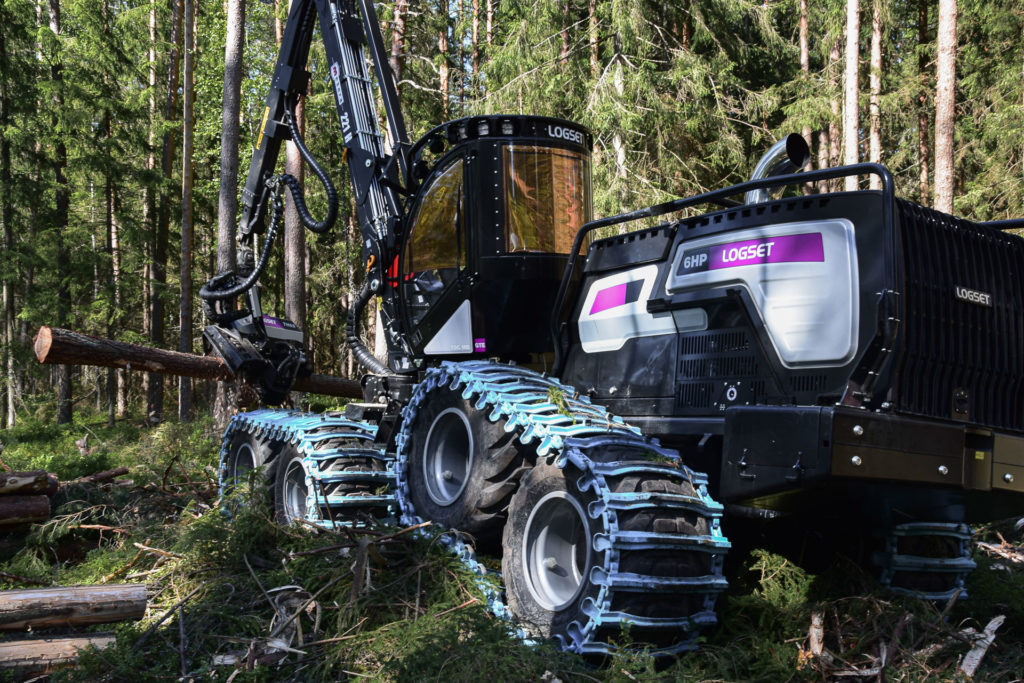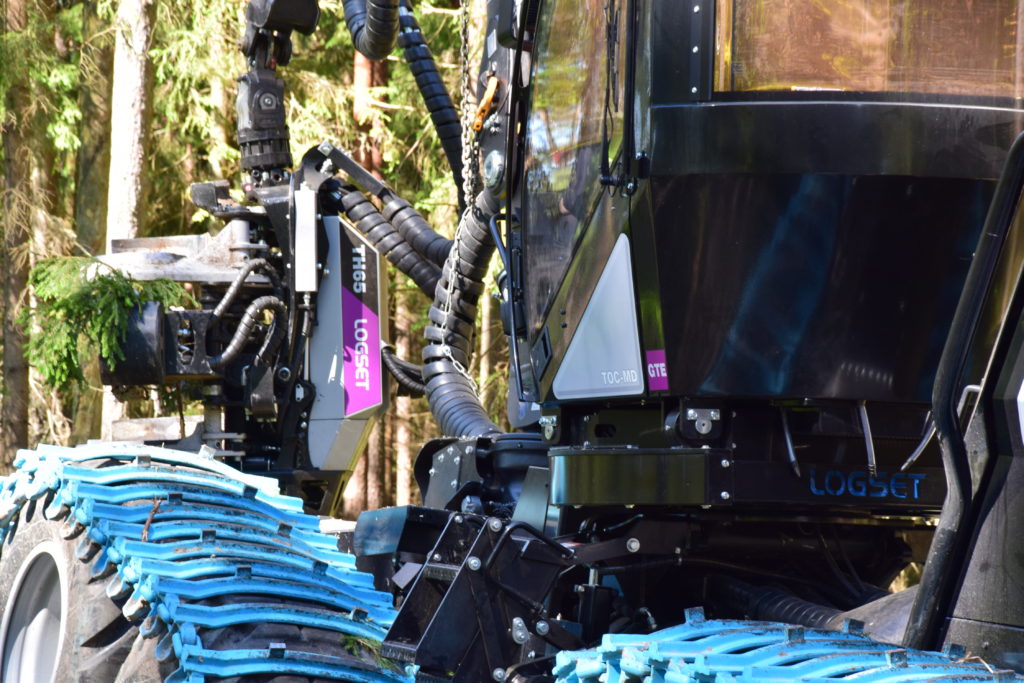 HIGH POWER, LOW CONSUMPTION
With the fuel-efficient 6-cylinder 7,4 l diesel engine, the 6HP GTE has enough power and torque to push the 190 cm3 hydraulic pump. Due to the successful combination of the engine size, hydraulics and the new Logset TOC-MD 2, the engine is not strained and the operator notices this clearly in the low fuel consumption.
EVERYTHING FOR USER EXPERIENCE
Your machine is as good as it feels. Our cabin has good reputation with great visibility, lots of space and low noise levels. Controls can be configured to suit every driver's needs. TOC MD2 keeps you on track with all necessary information. Good balance, great flotation, enough power for multiple simultaneous tasks.  All simple, basic things for the pilot to succeed all day long. And we know, the day can be really long!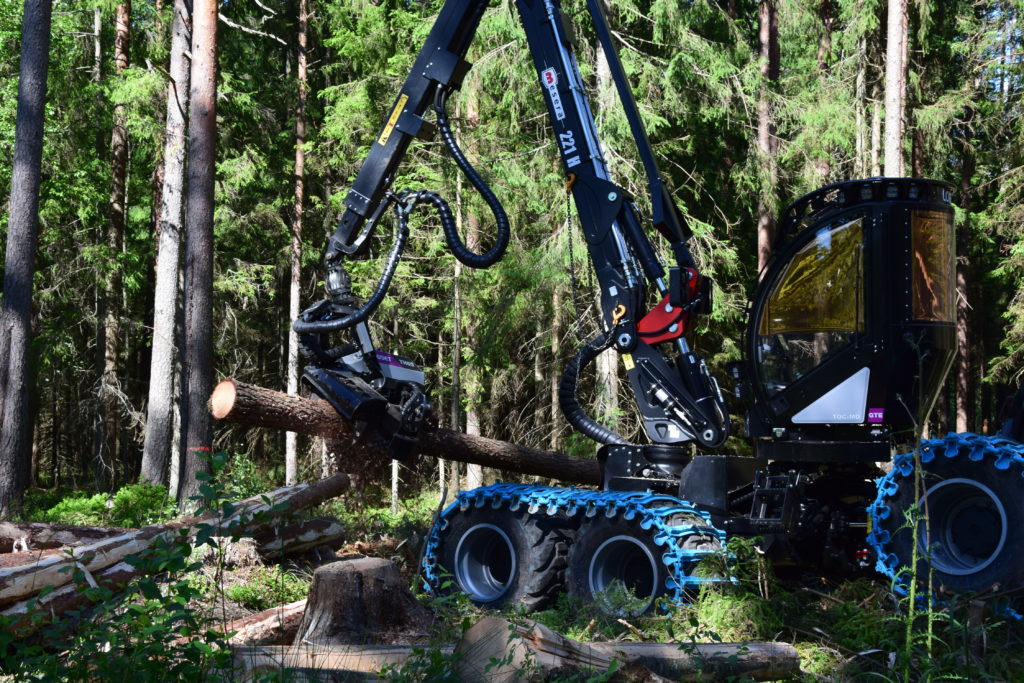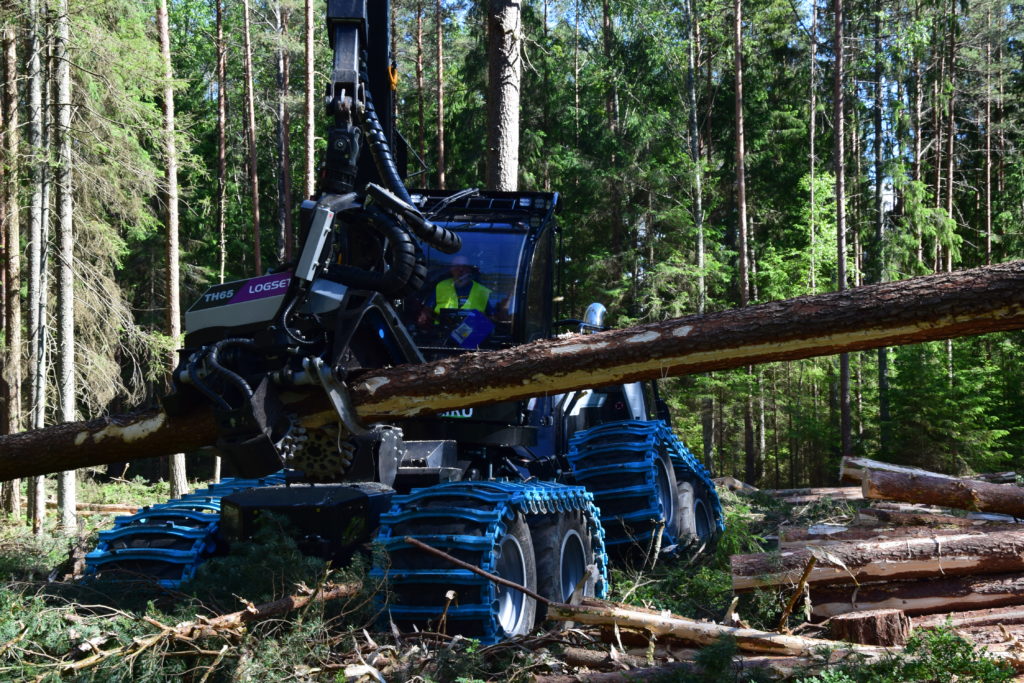 Logset forest harvesters are a phenomenal example of modern technology. Heavy-duty steel combined with 150 000 – 200 000 rows of code plus the latest electrical and hydraulic innovations. Everything is made for maximum production with reasonable amount of driver effort. All in a robust steel shell that is built to last and produce.
VIDEO BY @forestmachine_impressions:
LOGSET 6HP GTE
Forstbetrieb Hans Kinze
Germany, Nordhein-Westfalen