YOUR PRODUCTIVITY
AT NEXT LEVEL.
The Logset 8F GT is a cost efficient machine for forwarding. It has a loading capacity of 15 tons and its load bay length allows a double stack of 3 meter logs. The capacity is impressive even in the worst conditions. Tough challenges such as soft ground, steep terrain or long haul are tackled with a powerful engine and strong transmission.
LESS DOWNTIME, MORE MONEY.
Logset 8F is, like the other Logset products, designed for hard work.
The essential elements of the mechanical parts have been made stronger to achieve a longer lifespan. The frames, the center joint, bogie attachments, the load bay and a solid hood are all developed for rough forest conditions. The main components have been selected to assure best reliability.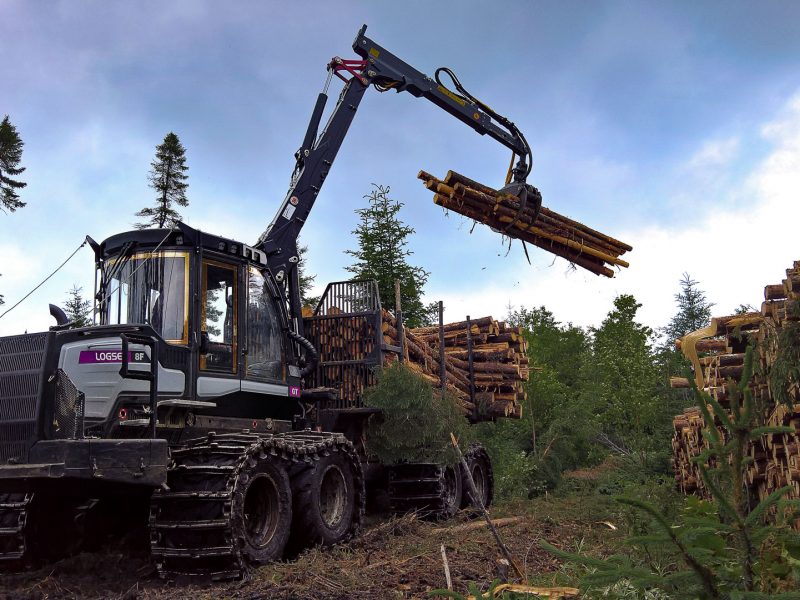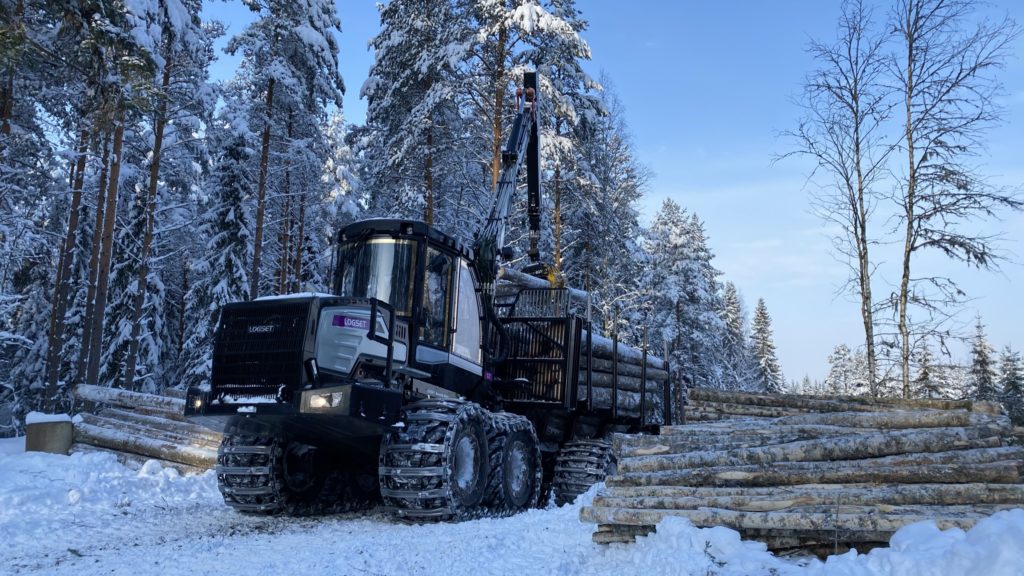 HIGH POWER, LOW CONSUMPTION
The successful combination of the Logset TOC 2 control system and the AGCO Power diesel engine makes Logset one of the most fuel-efficient forwarders. 
EVERYTHING FOR USER EXPERIENCE
Your machine is as good as it feels. Our cabin has good reputation with great visibility, lots of space and low noise levels. In a Logset cabin, you can see your front wheels all the time. That's not the case in all forwarders. Controls can be configured to suit every driver's needs.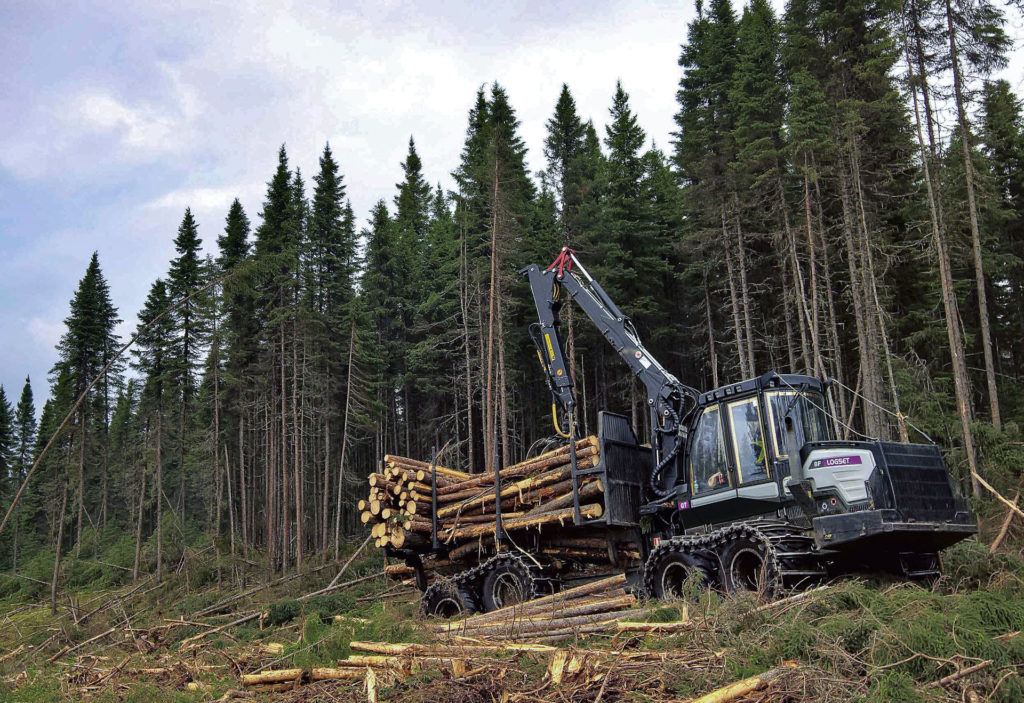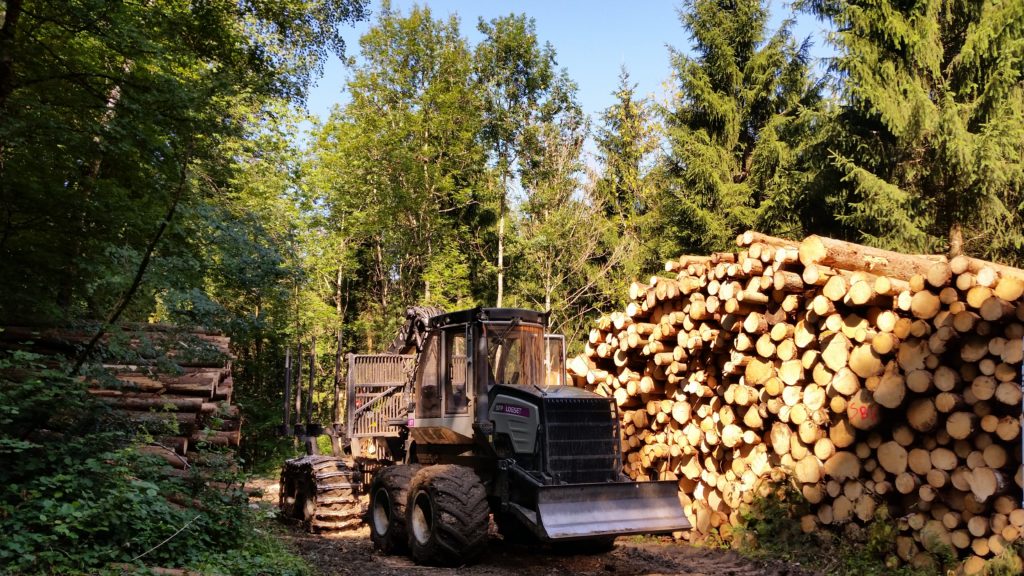 Logset forest harvesters are a phenomenal example of modern technology. Heavy-duty steel combined with 150 000 – 200 000 rows of code plus the latest electrical and hydraulic innovations. Everything is made for maximum production with reasonable amount of driver effort. All in a robust steel shell that is built to last and produce.