PREMIUM VERSION OF THE 5F GT WITH ADDED POWER
Logset 5FP GT is a versatile forwarder. It is compact and nimble for thinning operations, but has enough power for clear felling operations. It is a 12 ton forwarder with a strong transmission and oversized components for its class.
FUEL EFFICIENT AND POWERFUL
The 6-cylinder 7,4 liter AGCO Power engine has enough torque in all situations, but with a low fuel consumption. The forwarder maintains the desired driving speed also in demanding conditions. It is reliable and it does not require a lot of spare parts. Thanks to these features, it is a forwarder with high capacity and exceptionally low running costs.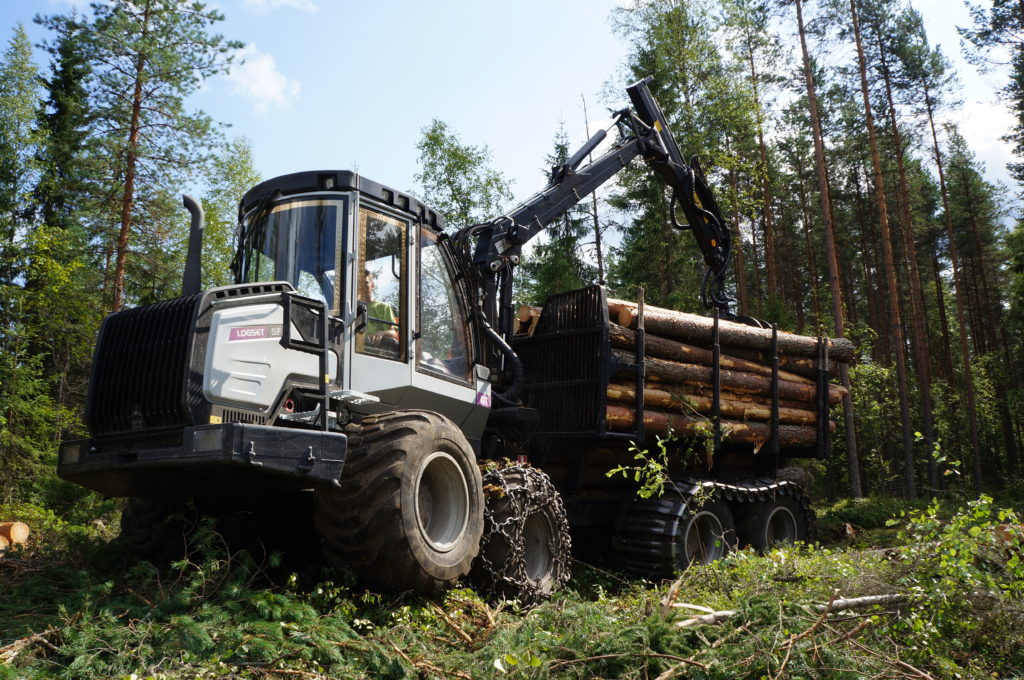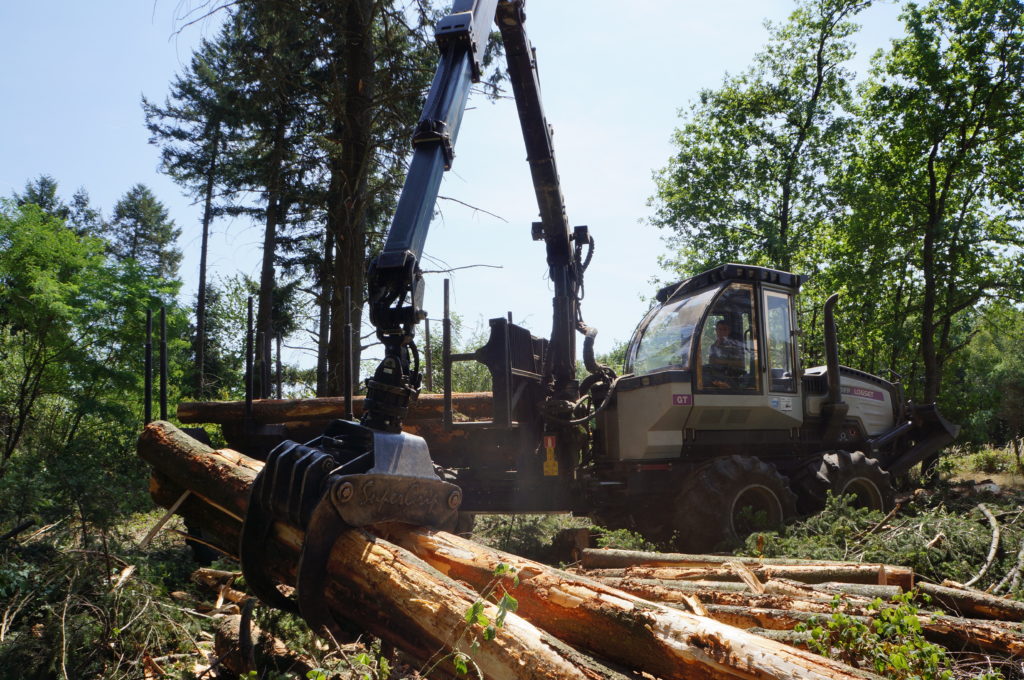 COMFORTABLE AND EASy to control
The cabin is efficiently insulated from noise and the surrounding large windows allow an excellent visibility on all tires as well as in all directions. With the user-friendly  TOC 2 control system the operator can operate both crane and transmission with an incredible precision. The operator can work fast and efficiently without strain. The automatic cruise control allows the driving speed to be easily adjusted with a potentiometer.
SPACIOUS CABIN WITH A VIEW
The cabin offers first-class comfort and an unobstructed view when driving and loading. It is spacious and has various large storage compartments. The forwarder is easy to maneuver because the wheels are in sight all the time.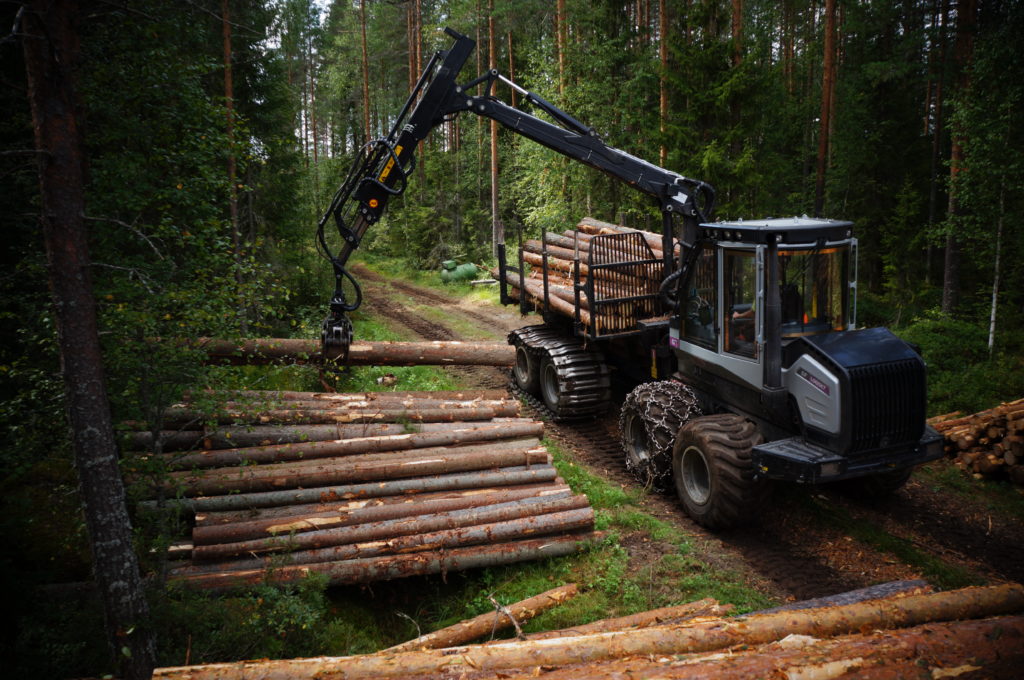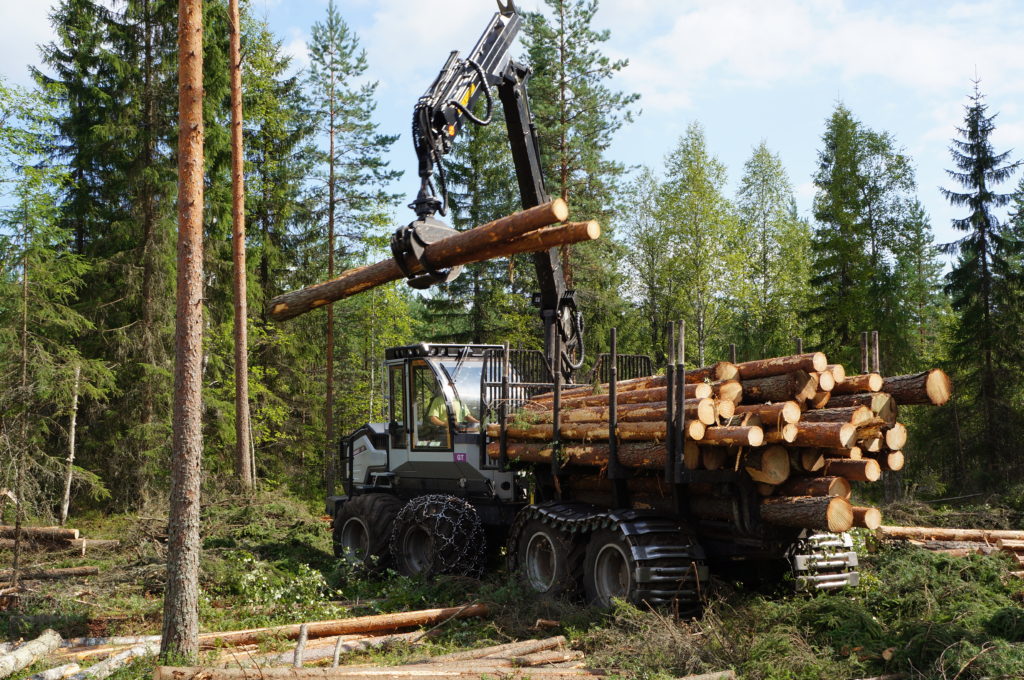 The forwarder is equipped with the user-friendly TOC 2 machine control system. Thanks to the control system, the operator saves a great deal of fuel and the driving experience is soft and smooth. The crane controls can be adapted for each operator to ensure a fast and accurate control of the crane.