COMPACT SIX-WHEELER DESIGNED
FOR THINNIGNS
The Logset 5HP GT is the smallest harvester in the Logset range. It features a powerful 7.4 liter 6-cylinder engine with 169 kW and SCR technology. The small size of the harvester combined with the powerful engine makes the harvester versatile, even though it is mainly designed for thinning operations.
The size of the engine, the hydraulics and the mechanical parts of the machine are all perfectly dimensioned for this six-wheeled harvester model. This premium machine is compact and narrow with 22.5 inch wheels on the front chassis. The width of the machine can be narrowed down to 2,5 meters with 600 mm tires. The smaller wheel size makes the Logset 5HP GT slightly lighter than the Logset 6HP GT. The Logset 5HP GT performs well in forests with small and medium diameter trees.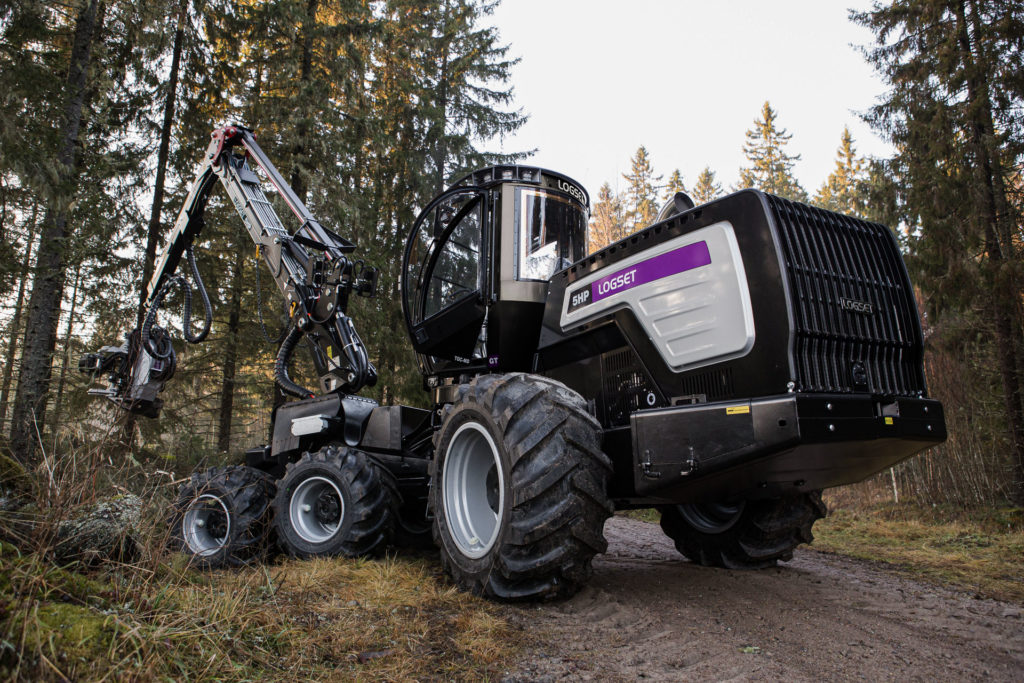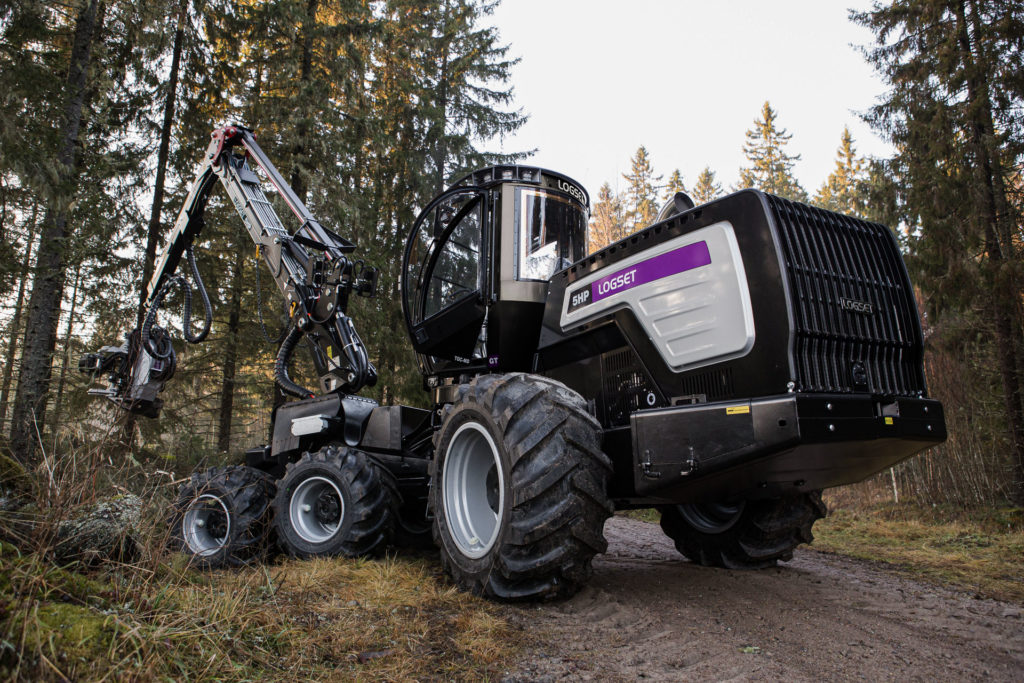 HIGH POWER, LOW CONSUMPTION
The Logset 5HP GT, with its AGCO Power diesel engine, is guaranteed to be the most economic choice compared to other harvesters in its size class. Due to the successful combination of engine size, hydraulics and the new Logset TOC-MD 2, the engine is not strained and the operator will notice this clearly in the low fuel consumption.
EVERYTHING FOR USER EXPERIENCE
Your machine is as good as it feels. Our cabin has good reputation with great visibility, lots of space and low noise levels. Controls can be configured to suit every driver's needs. TOC-MD 2 keeps you on track with all necessary information. Good balance, great flotation, enough power for multiple simultaneous tasks.  All simple, basic things for the pilot to succeed all day long. And we know, the day can be really long!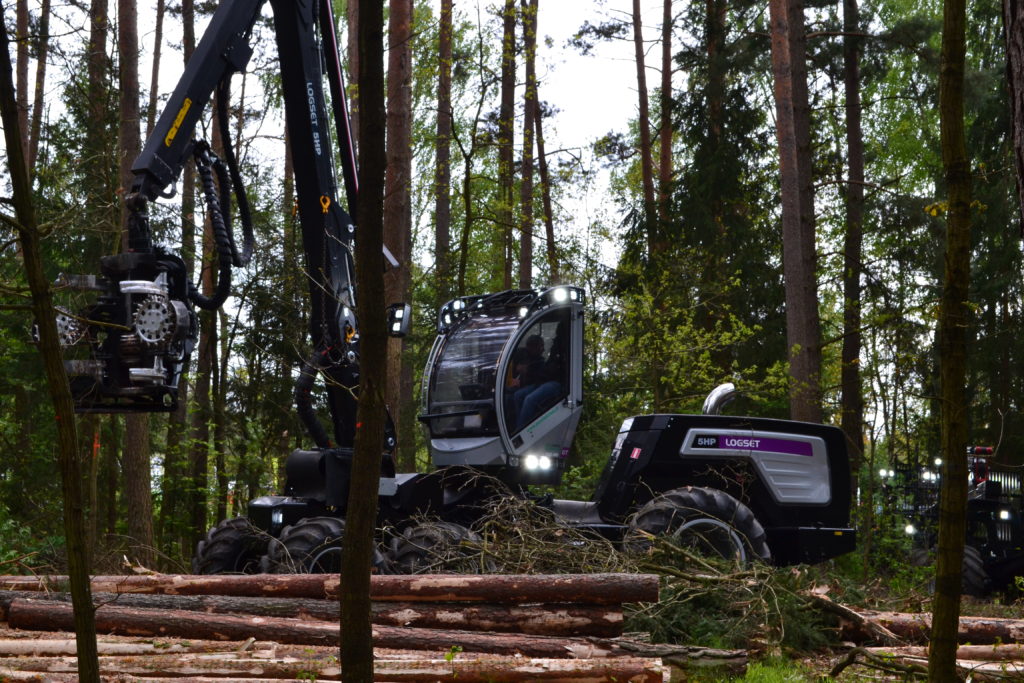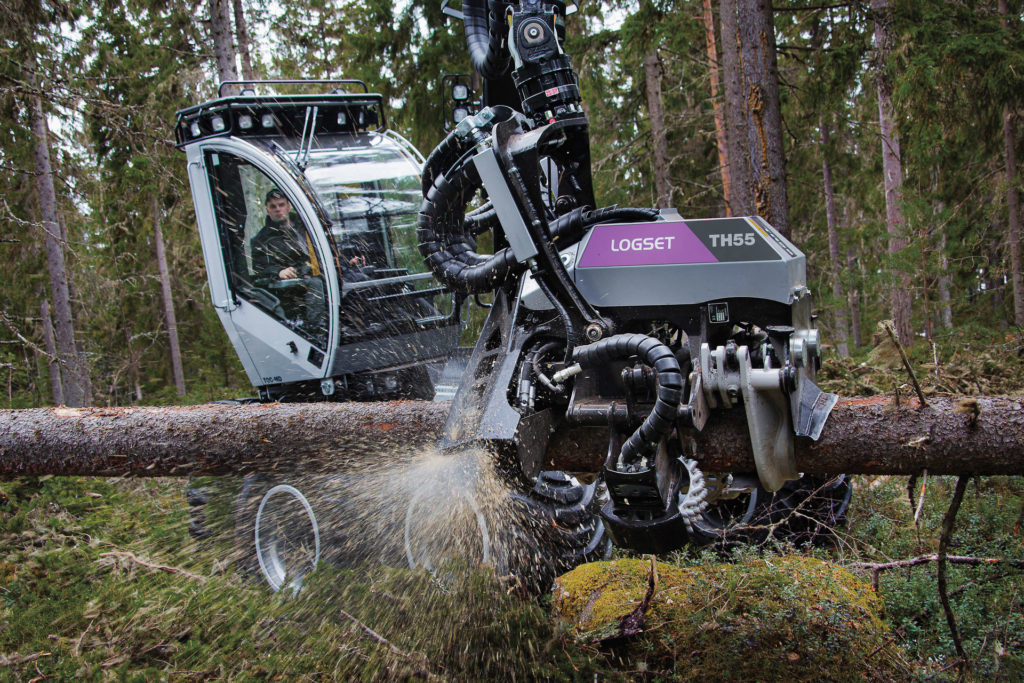 Logset forest harvesters are a phenomenal example of modern technology. Heavy-duty steel combined with 150 000 – 200 000 rows of code plus the latest electrical and hydraulic innovations. Everything is made for maximum production with reasonable amount of driver effort. All in a robust steel shell that is built to last and produce.