TOWARDS GREENER FORESTRY TOGETHER .

Logset forest machines are the most fuel-efficient on the market. We made the best ones even better. Logset Hybrid is the best answer for green and economic forestry. With Logset you can achieve certain fuel savings that benefits both – you and nature.


We are speaking about true savings, for fuel and for nature. Bigger trunks mean bigger savings. In the biggest fellings, we are talking about 60% less co2 emissions than the most fuel-consuming machines on the market. Talking about particle emissions? We already know the difference is phenomenal, even though it is never measured. The difference is huge.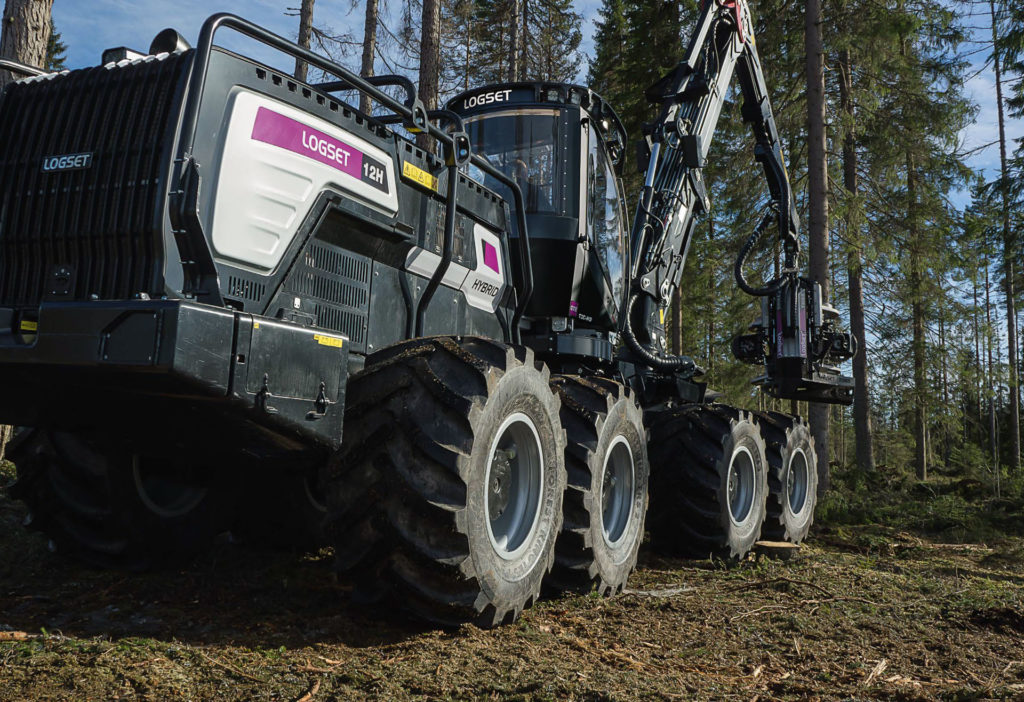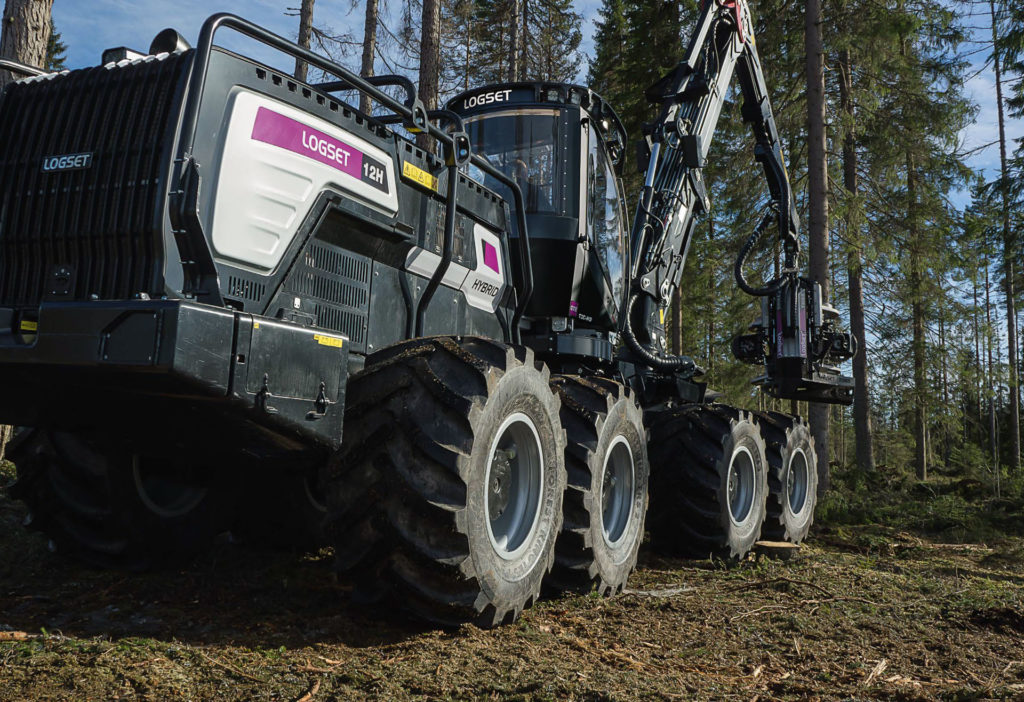 SIGNIFICANT REDUCtion OF PARTICLE EMISSIONS
Think about a diesel engine that goes from idle to full-throttle ten times per minute, 8-12 hours per day. Compare it to a static 1200-1500 rpm engine that runs with 90% less peaks.  The difference in particle emissions is huge.
The hybrid harvester has a diesel engine, an electric motor and super capacitors. The electric motor also works as a generator. When the harvester requires more power, the electric motor will kick in. When the diesel engine does not need the extra boost, the electric motor becomes a generator and charges the super capacitors.
Hybrid technology suits harvesters very well. The diesel engine runs at a static 1100-1500 rpm, while the electric motor handles the peaks. Peak loads will never strain the diesel engine and the operator has enough power to do several things at once: move the machine, operate the crane and feed the tree. The hybrid harvester does not limit the operator. You can process trees as efficiently as you are capable.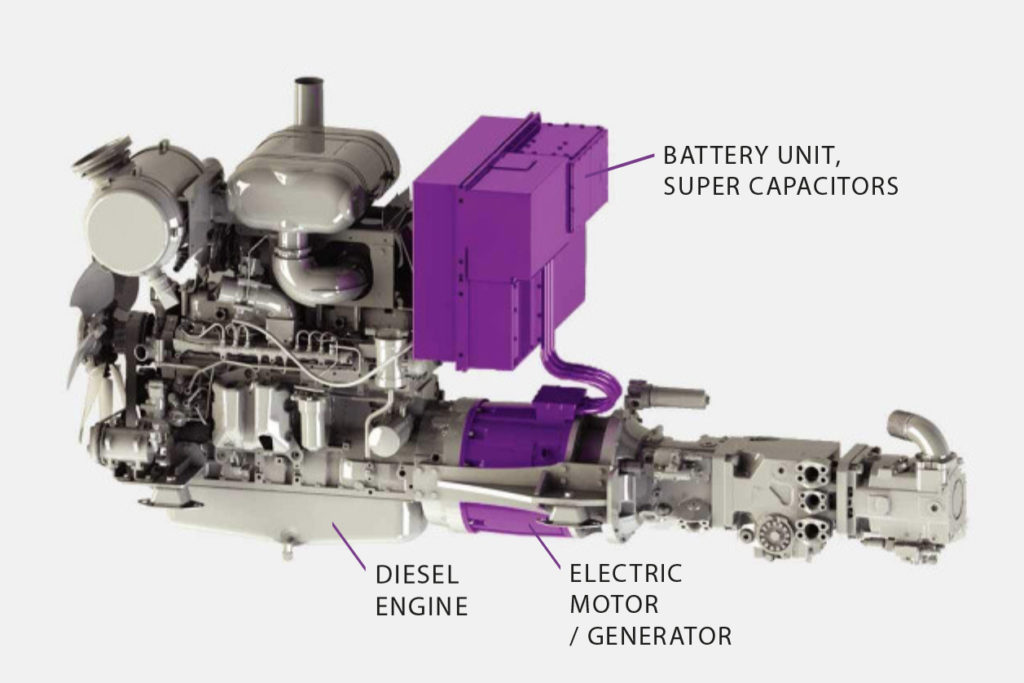 BIG TREES BRING OUT THE BENEFITS
The benefits of the hybrid technology start to show in a forest where the tree size is larger than 250 l/stem. Therefore, the hybrid harvester is not meant for small thinnings. It is designed for processing big trees and doing final cuts.